ServiceTitan Extreme
Streamline Your Field Service Management
Many HVAC companies use ServiceTitan Software to manage field services, booking, scheduling, invoicing, and more. However, many businesses fail to fully utilize ServiceTitan to their advantage. In fact, many business owners, GMs, CSRs, Bookkeepers, and others have not even received proper training on ServiceTitan.
Kathy Nielsen's ServiceTitan Extreme course is a two-and-a-half-day intensive training course for service industry professionals who use ServiceTitan on a daily basis. Designed for all levels—from Office Managers to GMs, Bookkeepers to Customer Service Reps—the course covers everything you need to know about accomplishing necessary tasks through ServiceTitan and QuickBooks. More importantly, Kathy reveals how to accomplish these tasks in the most efficient and effective way possible.
Benefits of the ServiceTitans Extreme course:
Receive extensive, hands-on ServiceTitan training without having to hire an expensive, on-site consultant.
Obtain the information you need to establish Standard Operating Procedures to improve efficiency and streamline day-to-day operations.
Return to your shop with procedures and processes clearly laid out in writing, ready to teach others the way you want to do business.
This course is designed for professionals who use ServiceTitan to accomplish daily, weekly, and monthly tasks and who have the authority to institute changes and determine best business practices for the company. Participants will receive guidance from Kathy, backed by over two decades of personal experience in Office and General Management.
What you'll need for this course:
A laptop
Chart of Accounts from QuickBooks
Payroll information (e.g. How are techs paid? Hourly? Commission? Bonuses? Etc.)
Participants are also encouraged to bring a list of items they are currently struggling with, including any issues with ServiceTitan, QuickBooks, or general operations.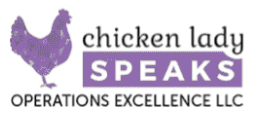 YEARS OF INDUSTRY EXPERIENCE
YEARS OF SERVICETITAN EXPERIENCE
Who We Help
Shop's with annual revenue of $1m - $10m
All key business roles
Kathy has been a CSR, a Dispatcher, an Office Manager, and a General Manager.
Bookkeepers
Kathy helped countless customers revamp their QuickBooks and make the transition from other platforms.
REMOTE ACCOUNT AUDIT

Hour-long consulting calls to audit ServiceTitan
Multiple sessions covered
Configurations, Settings, Reporting, Booking Processes

"Just when we were ready to throw in the towel with Service Titan, we found Kathy. [She] went through our current operation and reset our processes to put us in the correct direction."

- Southland Heating & Air Conditioning

CSR BOOT CAMP

Become a CSR Superhero
Two intensive days
Hands-on training and call role-playing, including price over the phone, happy & escalating, calls, etc.

"This course was amazingly informative...Kathy teaches you how to not only be an excellent CSR, but how to be a leader and your best self."

- Crystal Moya

ONSITE TRAINING

Departmental and mobile training
Typical three-day onsite
Best process creation for everything worked on by task

"[Kathy was] extremely great with our technicians, dispatchers, and CCRs and related to them better than any other trainer we have ever experienced."

- Hendrick Mechanical

PRICEBOOK/ACCOUNTING ADVICE

Consulting for accurate, efficient financials
Ease of use of Pricebook for reporting & technicians
Typical remote session

"We had Kathy come to our location to assist us with our transition to ServiceTitan and Quickbooks. Her knowledge of the industry practices...and ways to use ServiceTitan...brought peace of mind to our organization."

- Korrect Plumbing Heating & Air Conditioning
Ready to Revolutionize Your Business?
Check out Kathy's upcoming events to see if she is speaking in an area near you!
Personalized, Tactical Solutions
Kathy's goal with each of her services is to ensure that every participant has all of their questions answered and leaves feeling confident in their ability to enact better business practices. Each course, including the ServiceTitan Extreme program, is tailored to the unique needs and goals of each particular business. Kathy is here to help you figure out what is the best way for your company—because every company is different and every company has different hurdles and solutions.
Contact Kathy Nielsen, "The Chicken Lady," to learn more. Call (515) 293-4834 or contact Operations Excellence online.
Why Work With Us Operations Excellence?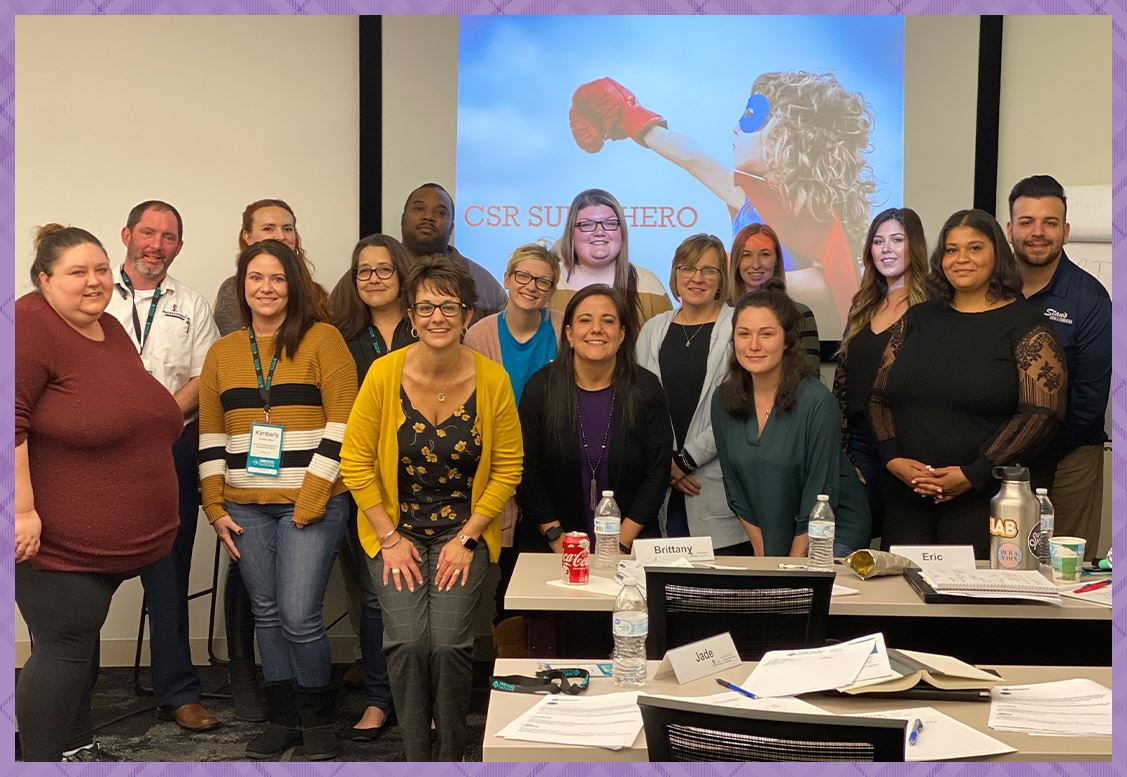 A Solutions Oriented Approach

Kathy understands that every business is different and is here to help you figure out the best solutions for your business.

A Reputation That Speaks for Itself

Kathy's clients rave about her training. From her personable and down-to-earth approach, to her relatable real-life experience.

A Woman in the Industry

Kathy has worn many hats in the industry, from CSR all the way up to General Manager, including HR and training techs on new technology.
"Kathy is great! The CSR Superheros bootcamp she put on was a great experience. It was full of very great information."

Mandi K.

"Kathy is engaging, relatable and knowledgeable. She brings a level of professionalism along with a great deal of first-hand experience in the service industry adding to her overall credibility. I felt empowered and armed with actionable items ready to be i"

Misty R.

"I just came back from attending Kathy Nielsen's CSR Superhero Boot Camp in Dallas Texas. I have to say after attending the boot camp I have a completely different outlook on how to interact with my customers."

Amy H.

"We hired Kathy to come shortly after going live with Service Titan to ensure we knew what we were doing and show us some new best practices when it comes to the software! We got that and more!  We could not have had a better 3 day session with Kathy and if"

Kenneth W.

"Kathy's ability to connect with a wide range of personalities adds tremendous value to her training. She is able to share information in a way where it can be absorbed and implemented immediately. Kathy is an incredible trainer!"

Andrea S.